Fighting Cancer and Infectious Diseases




KUPANDO is a pioneering Berlin-based biopharmaceutical company developing TLR 4/7 agonists that stimulate innate immunity.
Our Mission is …
to provide, not only a safe but also affordable, immunotherapy to cancer patients, and
to develop immunostimulatory agents with the means to prevent infectious diseases.

Kupando develops innovative drug candidates – TLR 4/7 agonists – which target Toll-Like Receptors (TLRs) responsible for the detection of cancer and infection signature molecules, and for the subsequent activation of the innate immune system.
The TLR 4 and TLR7 ligands, which can be produced in a cost-effective fashion, are co-encapsulated in a liposomal formulation providing a multitude of options for administration routes and applications.

A multitude of possibilities
The proprietary drug candidates are ideally suited for the systemic treatment of solid tumors (tissue agnostic), the prevention of infectious diseases and as vaccine adjuvant.
Systemic treatment for solid tumors
(tissue agnostic)

Immune-stimulatory agent without antigen
(e.g. prophylactic against future pandemics)
Vaccine adjuvant for universal influenza and others

TLR Agonists Activate a Different MoA from Checkpoint Inhibitors — Additive Effect
Single agent or combinations
In oncology, Kupando's lead candidate KUP101 has the potential to be used as a stand-alone treatment for solid tumors or in combination with other drugs.
In vivo studies have shown a synergistic/additive effect with checkpoint inhibitors.

High specificity for target
No relevant off-targets
High potency and therefore low dose
Antigen-sparing effect
Fast intracellular uptake and therefore improved safety
First-in-class encapsulated small molecules
Kupando's drug candidates are the only TLR 4/7 agonists in development.
Proof-of-concept data have been confirmed in multiple animal experiments and independent research units. IND-enabling work is ongoing for the treatment of solid tumors and the prevention of infectious diseases.

Vertebrae have two immune systems: (1) an innate immune system and (2) an adaptive one. Innate immunity is inborn. On the contrary, adaptive immunity is acquired over time while developing resistance against pathogens.
From an evolutionary point of view, the innate immune system has evolved over millions of years and has proven to be highly efficacious. It reacts within minutes to days, is not limited by specificity and capable to combat a broad spectrum of pathogens. For decades though, the role and the importance of this part of the immune system have been undervalued and it is now the target of Kupando's approach.
TLR 4/7 agonists stimulate innate immunity by activating Toll Like Receptors (TLRs) and therefore provide a unique tool to fight cancer and infectious diseases.
TLRs operate to detect signature molecules that herald infection and cancer by activating the innate immune system.
There are 10 known TLRs in the human innate immune system. KUP101 specifically stimulates TLR 4 and 7 (TLR 4/7 agonist).
In primates, TLR 7 is expressed mainly by plasmacytoid dendritic cells and B cells. Active TLR 4 is expressed by many more cell types, including endothelial cells and macrophages.
The purpose of an innate immune stimulator is to initiate an adaptive immune response.
If a tumor has few infiltrating dendritic cells and B cells though, a TLR 7 agonist alone may not be a sufficient stimulant. KUP101's co-encapsulated formulation, which provides additional co-localized TLR 4 agonists, causes local cytokine and chemokine release, especially from the endothelial cells that line the abundant micro vessels that penetrate tumors. In turn, this leads to the recruitment of more dendritic cells and B cells from the blood stream to the tumor, thereby initiating a CD8 cytotoxic immune response.
Both TLR 4 and TLR 7 are validated targets: TLR 4 is the target of MPLA, a vaccine adjuvant. TLR 7 is the target of Imiquimod, a drug used against bladder cancer, actinic keratosis, basal cell carcinoma and HPV-induced epithelial lesions.

Kupando's drug development is supported by scientific research, see below a short list of scientific publications. For additional information or publications by our team or our collaborators, please talk to us.
October 2022
---
A Dual Adjuvant System for Intranasal Boosting of Local and Systemic Immunity for Influenza Vaccination
---
Sato-Kaneko et al.
Vaccines
June 2020
---
A Novel Synthetic Dual Agonistic Liposomal TLR4/7 Adjuvant Promotes Broad Immune Responses in an Influenza Vaccine With Minimal Reactogenicity
---
Sato-Kaneko et al.
frontiers in Immunology
June 2018
---
Induction of oligoclonal CD8 T cell responses against pulmonary metastatic cancer by a phospholipid-conjugated TLR7 agonist
---
Hosoya et al.
PNAS
Sept 2017
---
Combination immunotherapy with TLR agonists and checkpoint inhibitors suppresses head and neck cancer
---
Sato-Kaneko et al.
JCI Insight
July 2017
---
Synthetic Toll-Like Receptor 4 (TLR4) and TLR7 Ligands Work Additively via MyD88 To Induce Protective Antiviral Immunity in Mice
---
Goff et al.
Journal of Virology;
American Society for Microbiology

Our company name "Kupando" derives from the Swahili word "kupanda", which means to mount, to ascend or to rise.
This is what we wish to the patients potentially benefitting from our drug candidate.
Our aim is to develop better drugs in oncology and for the fight against infectious diseases like future pandemics, malaria, HIV, tuberculosis which are rife in developing countries like Kenya where Swahili is spoken.
This is why we chose the ascending crown crane as our Company Bird. As a messenger of luck and guardian of the health of people and cattle, it is revered in many cultures in the Sahel region south of the Sahara.
The picture of our Company Bird was taken by Johanna Holldack, our CEO, when she was travelling in Kenya and came up with the concept behind Kupando.

Kupando is led by a management team with a wealth of international biotech and pharma experience gained in both Europe and the US in the fields of immunology, infectious diseases and oncology.
With over 100 drug development projects and a huge variety of transactions under its belt, our team brings extensive expertise in business and drug development including in manufacturing, non-clinical and clinical development of vaccines and drugs, as well as regulatory pathways in Europe, the US and Asia.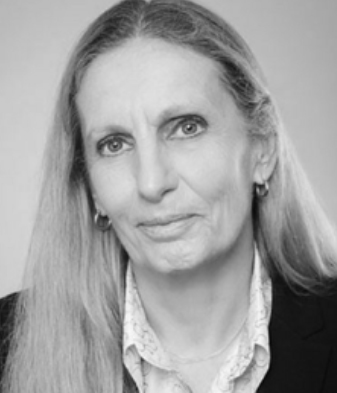 CEO & Founder
30+ years' experience in drug development:
– Oncology (Proleukin, Eligard,  Veregen, TMX-101, etc.)
– Vaccines (Influenza, Rabies, DTaP, etc.)
4 successful Exits (IPO and trade sales: MediGene, Borean Pharma, Telormedix, Amal Therapeutics)
Board member of Photocure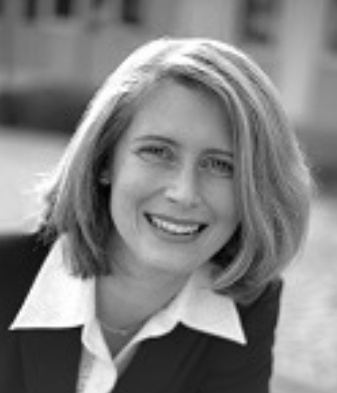 CFO
Corporate Finance & Investor Relations
Managed two IPOs and several M&A transactions
Worked as top Management Consultant and Start-up Coach
20 years' experience in the Biotech Industry
Business Economist by training
Head of Regulatory Affairs & Project Management
Founder and Managing Director, Regulatory Strategies Consulting
Senior regulatory advisor, Granzer Consulting
Global Head of Regulatory Affairs, MediGene AG
Visiting Scientist, Memorial Sloan Kettering Cancer Center
Strategic Marketing & Business Development
30+ years' experience across pharma, biotech and venture
Product development strategy,  business development, strategic marketing
Global Head, VP Strategic Marketing at Novo Nordisk, Telormedix
Venture Partner, Aravis
Head of Operations
35+ years' experience in drug development (Sermino, Cabaser, Reboxetine, Xadago, TMX-101)
Expert in CMC, Preclinical Development and Toxicology
VP of Development at Gain Therapeutics listed on NASDAQ
2 successful Exits as Co-founder of Telormedix and Head of Development at Inositec
Senior Director Pharmacology & Research Alliances
15+ years of research innovation and translational biology experience
Established track record of leading cross-functional teams resulting in drug approvals and INDs.
Director of Pharmacology, Trethera Corporation
Research Program Leader, Kythera Biopharmaceuticals
Kupando is backed by an industry approved advisory board.
Chairman
30+ years' experience in the global life science industry (specialty care, vaccines and immunotherapy)
CEO of MRGN Advisors, Regional Partner of Mérieux Equity Partners and Senior VP International Business at CanSino Biologics, several Biotech board memberships
Has worked for Sanofi, Aventis, BMS, Schering-Plough and others
Deputy Chairman
Chief Medical Officer of Takeda Pharmaceutical and member of the R&D Management Committee
Held global R&D leadership positions at Shire Pharmaceuticals, Abbott, Astellas, Hoechst Marion Roussel and others
Has overseen the design and conduct of several key global development programs and successful product registrations
Board member representing Remiges Ventures
Principal at Remiges Ventures
Lead and contributed toward many drug discovery projects including oncology and cardiovascular areas
Has worked for Novatis, Boheringer Ingelheim, Mochida Pharma, RaQualia Pharma
Board member representing a private foundation
CEO & Founder of LifeCare Partners and kineo finance
Founded, built and managed BioMedPartners, InterPharmaLInk and worked for McKinsey and Novartis
Led 80+ investments in life science companies
Board member representing Brandenburg Kapital
Managing Director, Brandenburg Kapital GmbH
20+ years' experience as a venture capital investor; board member of several start-ups in different high-tech industries
Manages currently a portfolio of more than 40 investments
Scientific Adviser & Inventor
Kupando was formed on the basis of research at the University of California San Diego (UCSD) in the laboratories of Prof. Dennis Carson who created our original drug candidate (TLR4/7 agonist).
Inventor and Scientific Advisor
Currently working on adjuvant discovery and vaccine research
Played key role in founding Dynavax, IDEC, Telormedix, Vical and others
About 600 papers published
Professor Emeritus, Moores UCSD Cancer Center
Member of the National Academy of Science

Schönefeld/Berlin, 26. September 2022 – Kupando, a pioneering biopharmaceutical company developing TLR 4/7 agonists that stimulate innate immunity for use in oncology and infectious diseases, announces today the closing of its Series A funding round which raised €13 million.
read more

Fighting Cancer and Infectious Diseases